hello,

Aujourd'hui, je vous montre les minis albums que j'ai faits pendant le salon. Je me suis vraiment bien amusée.
Today, I show you the mini albums I made during the Version scrap showcase. It was so much fun.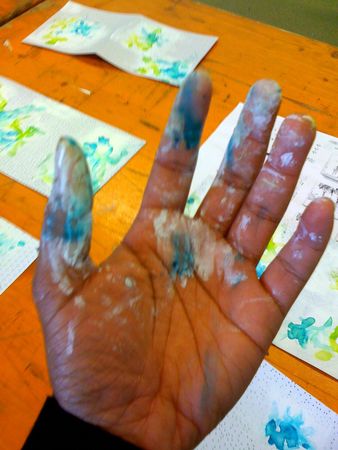 Le vendredi, j'ai commencé par un atelier avec Paula Cheney. Je vais au salon version scrap depuis de nombreuses années, mais c'est la première fois que je m'inscris à des ateliers. Je suis ravie de tout ce que j'ai fait. L'accueil est agréable avec un coin café. Les ateliers durent en moyenne 2 heures 30. Les animatrices anglaises sont accompagnées de traductrices.
On Friday, I started with a worshop with Paula Cheney. I've been going to this showcase for years, but I was the first time I attended workshops there. I'm so happy with all what I made. We were nicely welcomed with some coffee. The workshops last two and half hours, and there is a translation for the English teachers.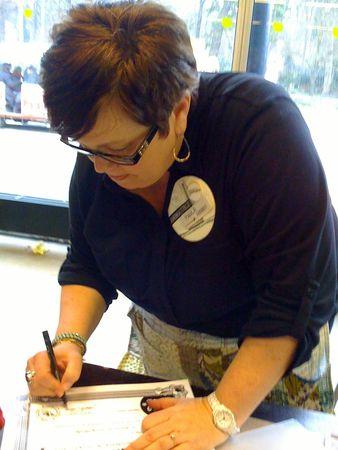 Avec Paula, qui travaille pour Tim Holz, nous avons réalisé un superbe album et appris à utiliser les distress stains. J'adore l'effet que cela donne. Je ne me lasse pas de regarder cet album.
With Paula, who works for Tim Holz, we made this beautiful album, we learnt how to use distress stain. I just love the result. I can't stop looking at my album.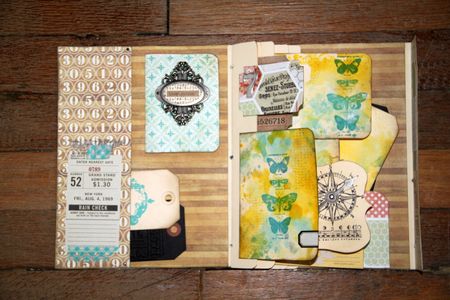 Le dimanche, c'est avec Anna Maria Wolniak que j'avais rendez-vous. Elle nous a expliqué comment obtenir de très jolis effets aquarelle. Il me faudra encore pratiquer cette technique, mais j'aime bien le résultat obtenu. Il me reste à monter le mini album, dont la structure est toute simple.
On sunday, I attended Anna Mria Wolniak's workshop. She explained to us how to make lovely watercolours effects. I still have to practise but already love what I got. I have to bind the mini yet.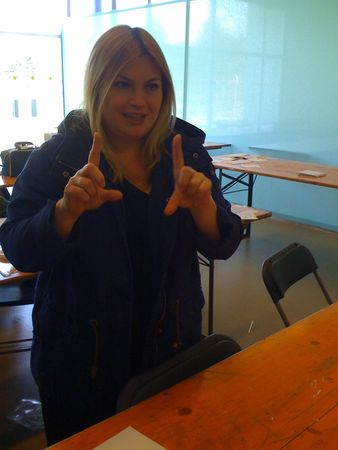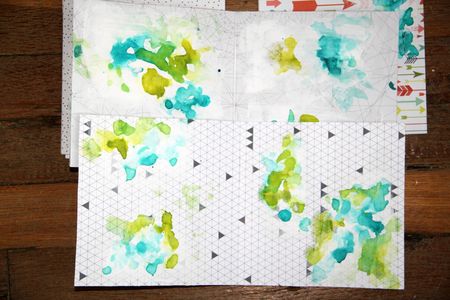 Parlons maintenant des deux make and take que j'ai pu faire sur le stand de kesi'art. Tous les projets proposés étaient sublimes. Chaque make and take durait 45 minutes. J'ai suivi le matin les instructions de Melanie pour réaliser le projet suivant :
Let's now talk about the two make and take by kesi'art. All the projects, there, were pure beauty. Each make and take lasted 45 minutes. In the morning I made this cute project with Melanie :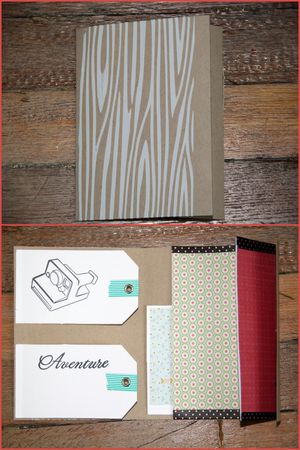 Je suis revenue en fin d'après-midi pour un carnet de voyage trop mignon proposé par Marlène. Le voici :
I came back on the afternoon for this lovely tiny road book proposed by Marlène. Here it is :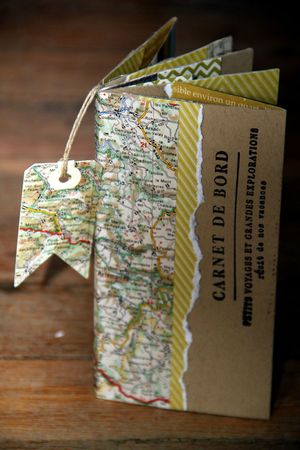 Ce qui me plaît, c'est que les projets sont bien avancés. Pour la plupart, il ne me reste plus qu'à choisir et ajouter les photos et décorations. Quand ce sera fait, je reviendrai vous montrer les albums terminés.
I just love that my mini albums are almost finished. All I still have to do is to choose the pictures and add the embellishments. When they will be done, I will show you.