Bonjour,

Aujourd'hui, j'aimerais vous parler d'une scrapeuse dont j'aime beaucoup le style. Il s'agit d'Anna Maria Wolniak, dont vous pouvez retrouver le blog ici
Today, I would like to talk about a scrapbooker whose style I like very much. It's Anna Maria Wolniak, whose blog you can find here
Ce que je préfère chez elle c'est :
My 5 favorites in her style are :
1. sa maîtrise des effets aquarelle - she's really gifted for creating watercolour effects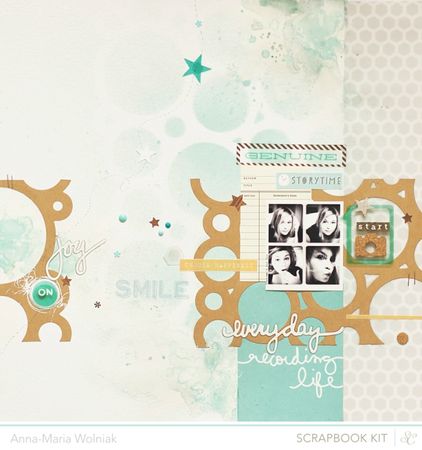 2. ses mini albums toujours bien inspirés - her mini albums look always great
3. sa façon de superposer les papiers et les embellissements - her take on layering papers and embellishments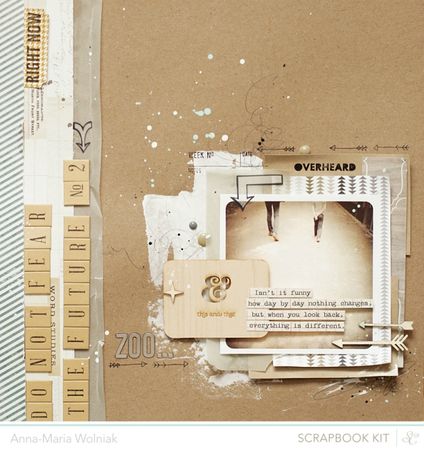 4. ses combinaisons de couleur - her colour combos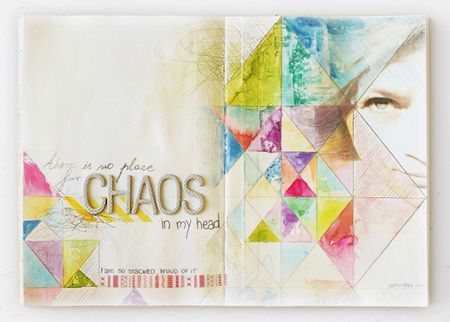 5. l'utilisation d'un peu de mix media sur ses pages de scrap - the mix media touch in her scrapbooking layouts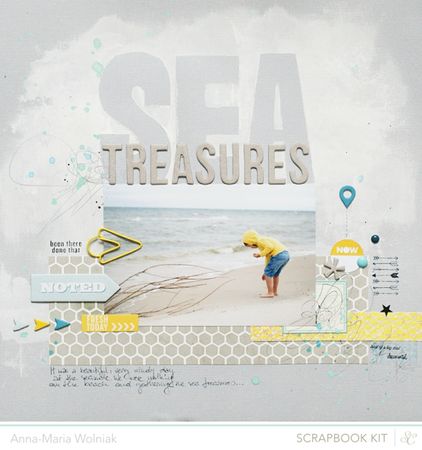 Et devinez quoi ? J'aurai la chance dimanche de participer à l'un de ses ateliers au salon Version scrap Paris.
And guess what ? I'm lucky enough to following one of her workshop on the Version scrap showcase in Paris.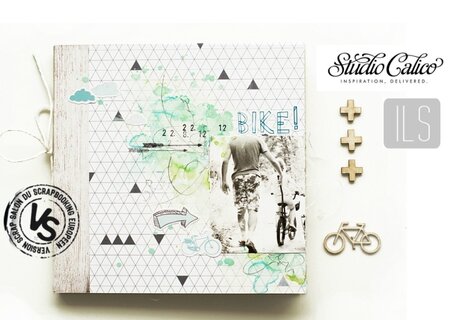 J'ai hâte d'y être. Et aussi pour vendredi car je me suis inscrite à un atelier de Paula Cheney.
I'm looking foward for it. And also for friday because I will follow Paula Cheney's workshop.
Et entre deux, je ferai mes emplettes et essaierai de faire des make and take. In between, I will purchase scrapbooking and art journals supplies and will try some make and take.
Je vous ferai un petit reportage des ateliers et de mes achats la semaine prochaine. I will report about my workshops and purchases next week.
Et vous, est-ce que vous irez à Version scrap ? And you ? Are you going to version scrap ?