Bonjour à tous, Hello,

Aujourd'hui, je veux partager un cadeau et lancer un échange. Today, I want to share a freebie and launch a journaling card swap.
Tout d'abord, je vous offre trois cartes journaling que j'ai créées sur le thème de la "maison". J'apprends à utiliser photoshop et je m'amuse beaucoup. First, I offer 3 journaling cards I made with the theme "home". I'm learning how to use photoshop and having lots of fun.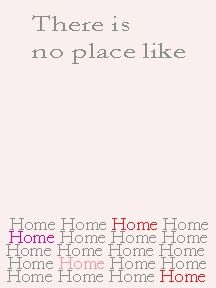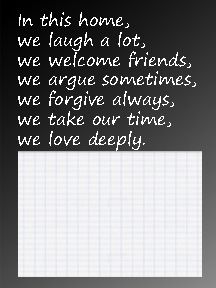 Vous pouvez télécharger gratuitement le fichier pdf ci-dessous et imprimer mes cartes pour les utiliser pour votre album project life. Chaque carte mesure 7,5 cms x 10 cms.
You can download the free pdf file and print the cards to use them in your project life album. Each card measures 3 x 4 inches.

Je vous reparlerai prochainement plus en détail de la façon dont je fais mon project life et vous montrerai à quoi il ressemble. Il s'agit d'un album qui retrace la vie quotidienne.
I will post soon in details about my project life album and show you my spreads.It is an album full of everydaylife.
---

Et maintenant, j'aimerais vous proposer de participer à un échange. Il s'agit de créer des cartes de journaling sur le thème de la "maison". Soyez créatives : utilisez votre ordinateur, vos papier, masking tape, des citations, tamponnez, dessinez, cousez, tout ce ce vous voulez. Les seules consignes à respecter sont :
- 5 cartes de 7,5 cms x 10 cms et
- 1 carte de 10 cms x 15 cms.
- thème : maison.
Je grouperai les participantes par deux. Chaque participante enverra par la poste à sa partenaire les 6 cartes qu'elle aura fabriquées. En échange, elle recevra les cartes de sa partenaire.
Si vous êtes intéressée pour participer à cet échange, envoyez moi un mail à lmscrap@ymail.com en précisant votre nom et votre adresse de courrier postal. Vous pouvez vous inscrire jusqu'au 14 avril. Je vous transmettrai alors l'adresse de votre partenaire. Vous aurez jusqu'au 21 avril pour lui envoyer vos cartes.
And now, I would like to launch a swap. It's about creating journaling cards on the theme "HOME". Be creative : use your computer to make them digitally, or paper, masking tape, quotes, stamping, drawing, sewing, everything you may wish. The only assignments are :
- make 5 cards measuring each 3 x 4 inches

- and 1 card measuring 4 x 6 inches.

- theme : HOME.
I will assign you a partner, to whom you will send the 6 cards you made and receive hers.

If you are interested in participating, please send me an email at lmscrap@ymail.com with your name and postal adress. Please contact me before the 14th april to join this swap. I will send you then the adress of your partner. You will have till the 21th april to send her your cards.
Have fun and enjoy !